ZigaSuf LS90P (INCI: Sodium Lauroyl Glutamate) is to let pure amino acid facial cleanser more stable. It is derived from Lauric acid (natural fatty acid from plant), L-glutamic acid and sodium salt. It is mild amino acid type anionic surfactant, excellent foamability. It processes an easy biodegradation and usage safety. It is non-irritation to eyes or skin, non-allergic and non-comedogenic. It compatibles with other anionic surfactant such as SLES (Sodium Laureth Sulfate) and fatty acid made soap.
ZigaSuf LS90P
Forming properties: Can form a large range of stable foams for any pH value. When it used in cleanser product, it feels soft sensation when you wash your face.
Compatibility properties: Can mixt with different surfactant system. It can resist to hard-water. It's skin friendly.
Range of application
ZigaSuf LS90P : Amino acid facial cleanser products system; Facial Cleaning Lotion and Shampoo.
Recommended dosage
Package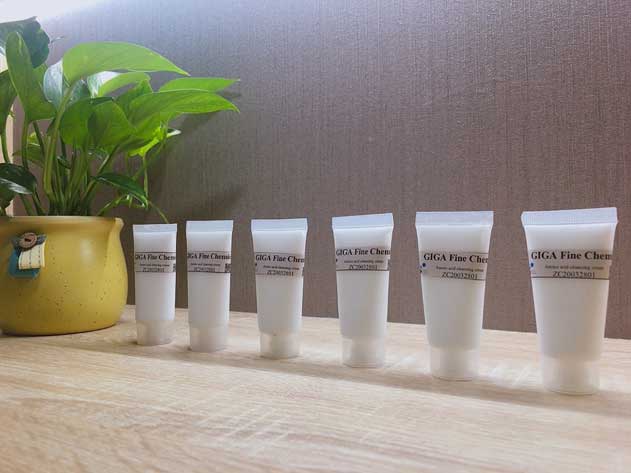 Storage
Store in dry and cool (˂25 °C) ventilated place and avoid direct sunlight.
Manufacturer
Giga Fine Chemical (TAIWAN)