ZigaSuf LS90P (INCI: Sodium Lauroyl Glutamate) is to let pure amino acid facial cleanser more stable. It is derived from Lauric acid (natural fatty acid from plant), L-glutamic acid and sodium salt. It is mild amino acid type anionic surfactant, excellent foamability. It processes an easy biodegradation and usage safety. It is non-irritation to eyes or skin, non-allergic and non-comedogenic. It compatibles with other anionic surfactant such as SLES (Sodium Laureth Sulfate) and fatty acid made soap.
ZigaSuf PCOP (INCI: Potassium Cocoyl Hydrolyzed Oat Protein) is an amino acid Surfactant, based on natural materials and modified in environmental-friendly method, excellent mildness and no irritation to skin. It's foaming performance is as perfect as the regular mild surfactants, like betaine and Imidazoline. It has better foaming performance in hard water than most of Amiono acid surfactants in the market.
ZigaSuf LS90P
Forming properties: Can form a large range of stable foams for any pH value. When it used in cleanser product, it feels soft sensation when you wash your face.
Compatibility properties: Can mixt with different surfactant system. It can resist to hard-water. It's skin friendly.
ZigaSuf PCOP
Compared with general surfactant (like APG or other amino acid surfactant). it won't decrease viscosity of the formula.
Perfect to foaming (rich & silky) and foam stabilization.
Ethylene Oxide free, applied to sulfate-free formulation.
Good compatibility with conventional surfactants
Low chromaticity, low odor.
It is extremely mild and non-irritation, after you washing it.
| Product | INCI |
| --- | --- |
| ZigaSuf LS90P | Sodium Lauroyl Glutamate |
| ZigaSuf PCOP | Potassium Cocoyl Hydrolyzed Oat Protein |
Properties: Amino Acid mild Surfactants
Range of application
ZigaSuf LS90P : Amino acid facial cleanser products system; Facial Cleaning Lotion and Shampoo.
ZigaSuf PCOP: Facial cleanser, Facial lotion and gel (Mousse) ; Shampoo; Baby wash and products.
Appearance
ZigaSuf LS90P: Powder
ZigaSuf PCOP: Liquid
Recommended dosage
Depend on the products.
ZigaSuf LS90P: 1.0% ~ 30.0%
ZigaSuf PCOP: 3.0% ~ 10.0%
Package
ZigaSuf LS90P: 15 kg/ Drum
ZigaSuf PCOP: 200 kg/Iron Drum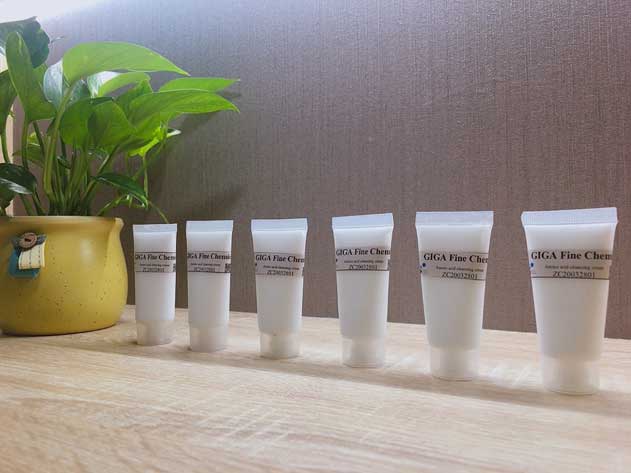 Storage
Store in dry and cool (˂25 °C) ventilated place and avoid direct sunlight.
Manufacturer
Giga Fine Chemical (TAIWAN)